WELCOME BACK FRIENDS,
i know i am terrible and staged yet another unannounced hiatus but that's only bc i don't know how to pace myself and get burnt out and then go into hiding
still trying to work on that hehe

but i am back now and i've missed you all so terribly.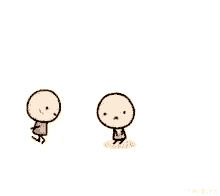 so i've made a few changes around on this little blog, to make it more ~fancy~ but the most monumental part of all my changes is that i have changed my PROFILE PICTURE (for the FIRST TIME in 4 years!!!!!) idk why i'm making such a big deal out of this but its a big deal to me. it feels so WEIRD to have a new picture omg

so this is me now!!!
it took some time to draw, but i'm SO HAPPY with how it turned out 😭😭 and lowkey proud of myself for developing my art this far. what do you GUYS THINK???

but we're SUPPOSED TO BE TALKING ABOUT BOOKS!!!! SO LETS TALK ABOUT BOOKS
Continue reading "June 2019 Wrap Up!! – I really need to sleep" →