so, a really, really, really long time ago, the lovely becky created this absolutely adorable pancake book tag and was so kind enough to tag me in it
but since i went on multiple hiatuses, i never had to chance to do it, so here i am, much much later, trying to make up for my shortcomings oopsies
anywho, much thanks goes to becky for creating such a cute, well-thought out tag and also creating the most precious graphics.
i absolutely adore pancakes, it's one of my favourite things to make (and eat)
🥞 THE RULES 🥞
As with any tag, I've created a couple of basic rules:
Link back to the original creator in your post
Feel free to use any of my pancake graphics in your post, or create your own!
Tag 5 other people at the end of your post, and let them know you've tagged them. 🙂
~*and for added, extra hardness, i'm imposing an extra rule on myself that i can only answer with books that i read this year, bc don't we all love a good challenge*~ 🤭
becky definitely has good taste in books bc she chose the FIRST book that came to my
mind. the night circus had the most beautiful of prose and i was absolutely dazzled by how descriptive and whimsical it was.
but my answer for this question would have to be the enchanted by rene denfeld
'the enchanted' was absolutely haunting. it's a dark and electrifying book surrounding the life of inmates on death-row and i found that the manner in which it was written was absolutely mystic.
it was so raw and dismal, reading it felt like carrying physical weight and i dont think i'll ever forget it
i have a serious problem bc i want to SCREAM at least 3 characters to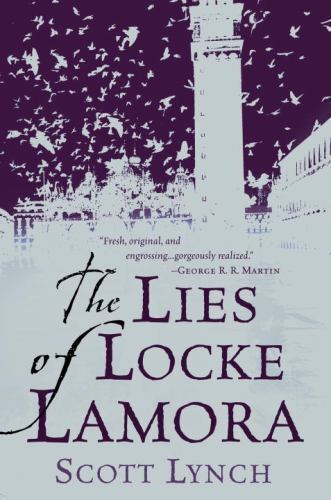 fit this category. off the top of my head, i hear 'witty character' and i think of thomas cresswell, the love of my life. BUT fitting in with my requirement of a character from a book i read this year, my answer would have to be locke lamora from the Lies of Locke Lamora
Locke is an absolute fiend. he's a clown and a con artist, he manages to get himself in the most outrageous situations and then somehow solves it with his cunning wit and hilarity
but this book isn't just heists and laughs, it made me breakdown from how sweet and deep the friendships were portrayed and,,,,,,,,,,,the pain. i just remember the pain 😔✊
oh my god, i KNOW everyone is going to unfollow me for this but EMMA MILLS'S
BOOKS MAKE ME FEEL LIKE I'M COMING HOME so i would only be lying to myself if i DIDN'T choose famous in a small town for this answer
i adore emma mills's contemporaries with my entire heart. i binge them all in record time (i actually stayed up till 2am reading bc i couldn't physically detach myself from the book, shhh don't tell my mom)
they're sweet and fun and compelling and have the sweetest, funniest, purest friendships you've ever seen
pls pls pls pls pls read her books
slumping or facing a book hangover rarely happens to me i think this is bc i'm
always reading 4 books at once, so i'm just in a constant race against my own compulsive behaviour but i felt a real slump drag me in after i finished a woman is no man
and i have theories as to why this happened:
reason 1: i really had a hard time with this book bc i thought the representation wasn't good, it demonized every character especially the male characters and included EVERY negative stereotype known to man and i just found it harmful
reason 2: i read this AFTER finishing TWO readathons and i think i miiiiiight have been suffering from a burnout (oops)
gosh there are SO MANY books that gave me the indulgent feels this year i was truly blessed with my reading choices but im going to go ahead and make the terribly difficult decision and say, we hunt the flame
READING IT MADE ME SO RIDICULOUSLY HAPPY
the characters, the bromance, the ending, how unapologetically arab it was 😭😭😭😭🤧🤧🤧 made me so emo
i feel like eleanor oliphant is completely fine would be an obvious choice to those who read it and it totally is bc eleanor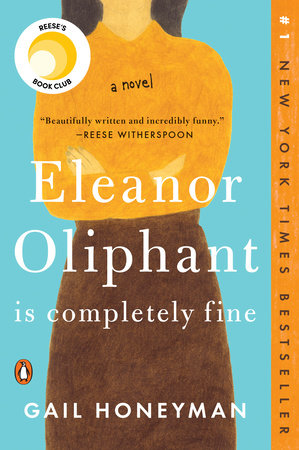 is one of those characters who seems to harsh and rigid when you first meet them
and then you grow to love them so much and have this fierce need to protect them from the cruel world
and that's eleanor in a nutshell.
her character had so much depth and complexities and you see them get revealed over the course of the book and it was just really beautiful and made me all weepy
aaaaaaaaaaa!!! SO, i've been reading a lot of thrillers lately totally off brand of me, i know but when i think of a book that offers a slippery plot that keeps you guessing, i instantly think of thrillers.
the problem is, i generally have a hard time finding a thriller i LOVE bc im so picky and unimpressed with most plot points and ~grand reveals~ but a book that STICKS out in my mind is, without a doubt, my lovely wife
i listened to this on audio (which is how i read most of my thrillers) and i seriously could not stop listening to it. i had it on while i was getting ready in the morning, when i was working out, when i was drawing, it was so exhilarating and i could not get enough
the twists, the revels, the way the plot unraveled, it was a wild ride, start to finish and it, completely took me by surprise
this was actually a really difficult question for me. i'm an absolute SUCKER for romantic pairings, so usually, im shipping the characters as quickly as they appear on the page
although, and okay i know you're going to laugh, one book that i did show some skepticism with the romantic pairing was roomies
i KNOW, my answer is lame bc, well, who doesn't ship the two main characters in a ROMANCE novel???
but listen, considering the way they met and how quickly whole 'fake relationship' developed, i was kinda doubtful at how genuine it would feel
but in the end, i did enjoy the book and thought the relationship was really sweet and genuine though i could have done without the excess drama sprinkled in the end
i cry as i write this bc i LOVE peanut butter 😭😭😭
i'm really sorry to be dragging this book again, but a character that makes me recoil is shane from again, but better
i swear i'm not trying to be edgy and different from other girls, i just really disliked this book
i found the main character to be really childish and whiny and cringey and i just couldn't stand the way she was so !!!quirky!!!
it was really painful to read but HEY THAT'S JUST ME, MAYBE IM JUST BEING TOO CRITICAL okay but im really not,,,,,,,,,,,,
dude, that pancake picture looks glorious, where are my panCAKES!?!?!
i am happy to say that i took a while to answer this question bc
there were SO MANY options to choose from
love from a to z really sticks out in my mind as a diverse read bc it deals with soooo many topics and handles them in such a delicate way
the book itself is written by a muslim woman of colour. it takes place in doha, qatar. the main female character comes from an indo-caribbean background. the main male character is chinese-finnish and just found out he has multiple sclerosis.
so really, the book is just so complex and deep and also ADORABLE and really sweet and the epilogue melted my entire being 🤧🤧

that concludes my answers for this absolutely delightful tag. i hope y'all are craving pancakes as much as i am bc that's only fair. i had so much fun doing this tag and i can't wait to see your answers (if you want to participate that is)
🥞 I tag: 🥞
🥞 nimika 🥞 taasia 🥞 surina 🥞 keri 🥞 malka and chana 🥞 lais 🥞
i think it's time for me to grab a snack. see ya,
((floral illustration by vecteezy.com))