i feel like the most reoccuring theme in my life is just,,,,,,ghosting on everyone for weeks at a time (oops) i'm really sorry for just ditching y'all 😭😭😭
is it just me, or does blogging sometimes get really overwhelming and stressful?? but anyways, i MISSED each and everyone of you (if anyone is still here) so much!! (pretend im showering you in heart emojis bc that's exactly what i'm doing)
anyways!! i should be back (yes ma'am, i have scheduled posts for the majority of febuary, who EVEN AM I????)
for today, i have my january wrap up and can i just say january has been a fantastic month for me (aside from like runny noses and sore throats) i've read SO MANY amazing books and found so many new favourites and THE YEAR JUST STARTED!!!
i'm happy if you can't tell
i will stop rambling now.
I read a total of 19 books. 8 physical books 📕, 5 e-books 📱, and 6 audiobooks 🎧
Links will take you to my reviews for each book.
📕 Illuminae: ✦✦✦✦✦ (reread)
i love this series i love this series i love this series
📕 Gemina: ✦✦✦✦✦ (reread)
i love this series i love this series i love this series part 2
📕 Obsidio: ✦✦✦✦✦ (reread)
i love this series i love this series i love this series part 3
okay seriously, i just HAD to start my year off right by binge reading my favourite series in the entire world. it just makes me so happy :")
📱 A Tragic Kind of Wonderful: ✦✧✧✧✧
i felt nothing for this book
the synopsis and the actual book felt completely different. i got the impression that the book was going to be about a girl with bipolar disorder and instead i got a book filled with teenage drama and flat characters
a lot of people DID enjoy it, so i definitely hold the unpopular opinion, but man, this just wasn't for me
🎧 Eleanor Oliphant is Completely Fine: ✦✦✦✦✧
I REALLY ENJOYED THIS
i think adult fiction is really finding a place in my life. the characters, the depth, the tragedy, the well time humour, this book had it all.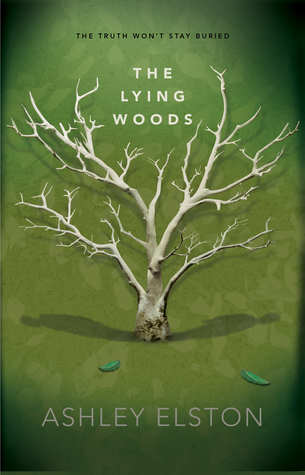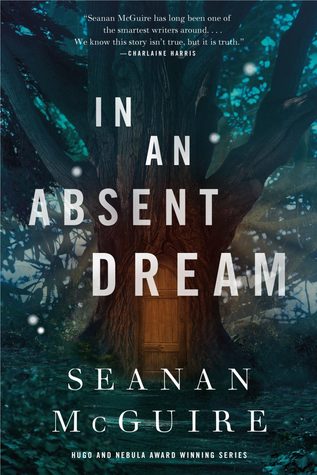 🎧 The Wicked King: ✦✦✦✦✧
okay what on earth is this series, can someone please explain??? the wicked king is a wild ride start to finish and this series has so much to offer, im glad it exists
📕 Station Eleven: ✦✦✦✦✧ (4.5 stars)
i definitely had a rocky start going into this book, the pacing is very slow and you really need to be in the right mindset to read it (i picked it up when i had the flu and…..probably not the best of ideas)
but WOW did this book blow my mind. i've never read anything like it and if you can handle slow books, i absolutely recommend, one of the most compelling books i've ever read
📕 The Outsiders: ✦✦✦✦✧ (reread)
yes, january has been a month of rereads for me (im going to be saying this throughout the entire year, hehe)
surprisingly, i forgot A LOT of events that took place so i'm glad i revisited this one. definitely enjoyed it more in physical copy.
📱 In An Absent Dream: ✦✦✦✦✦(4.5 stars)
THIS SERIES NEEDS TO CONTINUE FOREVER
you know the strange thing is that i know the books are going to end in tragedy and i keep picking them up with this optimistic mindset of 'haha everything is going to be great haha'
🎧 The Lying Woods: ✦✦✦✦✦ (4.5 stars)
IM SO IMPRESSED WITH THIS BOOK!!
i wasn't expecting to love it as much as i did, but it was really well written and developed and that plot twist?? totally got me.
📕 All the Light We Cannot See: ✦✦✧✧✧
this book was,,,,,,a miss.
i heard so much about how heartbreaking and devastating it would be and im unsure if it was the hype or the book itself but it did nothing for me.
i was so detached from the characters (except marie-laure, she was the best thing about it) and the ending left me feeling completely unsatisfied.
📱 Famous in a Small Town: ✦✦✦✦✦
excuse me while i SCREAM over how AMAZING THIS BOOK IS
emma mills is absolutely my favourite fluffy YA contemporary author, this book is like eating cotton candy on a summer day. my goodness it was PERFECT
🎧 The Couple Next Door: ✦✦✦✧✧
it was good. it was alright. i enjoy listening to it at the moment but it didn't stay with me a minute longer.

📱 Roomies ✦✦✦✧✧ (3.5 stars)
fluffy, lighthearted, contemporary. it was enjoyable but it definitely could have lightened up on the drama.
📱 Be the Girl: ✦✧✧✧✧
i just,,,,,dont know how i could have been so wrong about a book.
i adored 'the simple wild' with all my heart and then when i read this book it was like??? how was this written by the same author
🎧 The Woman in the Window: ✦✦✦✦✧
very well written thriller. i've been having a rough time finding a thriller that doesn't leave me disappointed and for sure this one succeeded.
📕 Dark Triumph: ✦✦✦✧✧
grave mercy was an incredible first book, so this book had a lot to live up to, and it didn't interest me as much. i still enjoyed reading about the personal struggles of the characters and revisiting my favs but it did lack in plot and pacing
📕 The Way I Used to Be: ✦✧✧✧✧
uhhhhhhhhhh
this book felt so unnecessary. there was no development, no growth, no conclusion. yes, books on rape/sexual assault are so important to talk about but gosh, this one was badly presented
🎧 Pride & Prejudice: ✦✦✦✦✧
elizabeth and darcy invented the enemies to lovers trope and i'm still questioning if anyone has had a better love story
that's what I accomplished in January. I was still reeling over how quickly 2018 ended that I didn't realize how QUICK January went by and now I have even less time to get my ish together sos
how has your 2019 been so far? have you found any new favourites? what was your least favourite read? which new release are you looking forward to the most? I want to hear it ALL.
to conclude, i hope youre all having an amazing year so far and you're finding all the 5 star reads (which, you should totally share with me, come on don't be selfish) and you're happy and living your best life.
(that's enough emotions from me) see ya,