I'M SUPER EXCITED for the start of the Contemporary-A-Thon bc not only do i adore contemps and get to participate in another readathon with so many other lovely readers, but i also get another reason to lock myself in my room and read for 12 hours straight. :')
if you are unaware, the contemporary-a-thon takes place between the 17th of sept. till the 23rd from you time midnight till the next week, midnight.
Here's the original video by the lovely host herself and she gives more details about the readathon in the vid.
I know we're allowed to double up on challenges and im not entirely ruling that out for myself but since i am presumptuous/ambitious goose i'm going to aim for 7 individual books rather than completing all 7 challenges collectively
but again, we'll see how it goes, like say if i have an existential crisis and get the spontaneous urge to repaint the walls of my bedroom, then im gonna be forced to double up on challenges.
anywho.
here is my tbr for the week of the contemporary-a-thon:
1. Read a contemporary with orange on the cover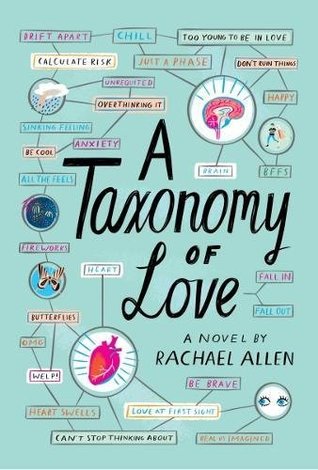 so y'all probably gonna laugh at me for choosing this book for the 'orange' in the cover bc its such a minuscule amount but listen here, the host said it can have as much orange or as little orange in the cover and it COUNTS!
the spine is orange too okay dont @ me
i just,,,,really wanna read this book, im trying to fit it in anyway possible
2. Read a dark/spooky contemporary
i read a lot of dark books for someone who is pretty much terrified of her own shadow. but i wasn't gonna do spooky bc,,,(its actually sad to say) halloween decorations have the ability to freak me out so im going with dark
and this book is about sexual assault and rape culture and thats pretty dark and depressing
3. Read a diverse contemporary
besides the fact that everyone and their cat adores anna-marie mclemore and her books, i heard this book features characters with deformities and disabilities as well AS BOTH THE MAIN CHARACTERS BEING POC
!!!!!!!!!!!!!!!!!!!!!!!!!!!!
and its lowkey marketed as magic realism slash contemporary but we're gonna pretend its solely contemporary
4. Read a contemporary in a non-traditional format
obvs i was gonna choose a graphic novel/comic book for this challenge bc well, theyre easy to read and we all love books that can be read in 10 minutes dont lie to me
sarah andersen is so fricken relatable, im sure if you check the definition of "hashtag relatable" her comic collection would be there
5. Read a contemporary that has your initials somewhere on the cover

all you need to know about this is that my initials are on the cover, somewhere
also i have two colleen hoover books on this TBR bc my friends are v adamant that i read ALL her books asap, idek why i've left these two for so long, maybe bc she leaves me emotionally crippled 85% of the time 🤔🤔🤔
6. Read a contemporary from a new to you author
ITS VERY FRICKEN SIMPLE TO CATCH MY ATTENTION
PUT COLOUR
PUT SUGAR
I AM SOLD
seriously though macarons are one of my favourite things in the world (its the bright colours, im like an actual 4 year old) and put up an exceptional challenge in baking (i would know with all my failed attempts 🙃🙃🙃) so what a perfect choice
7. Read a contemporary that is a 5 star prediction
I wouldn't consider my self a hardcore colleen hoover fan, some of her books really miss the mark for me and other times they absolutely shatter me
but from the hype that coho always seems to garner, this book especially, im hoping this is the second type and it kills me (emotionally) in the best way possible
bc this woman doesn't know boundaries when it comes to hurting readers
that concludes my contemporary-a-thon TBR, if youre participating too please be sure to let me know, i'd love to see your TBR and get inspiration from your reading goals!!
thats all from me,